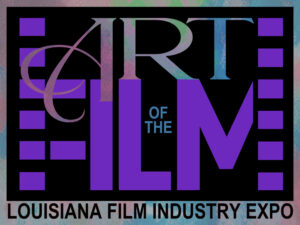 "CREATE YOUR OWN MOVIE"
STUDENT POSTER COMPETITION
Louisiana high school students are invited to showcase their creativity by participating in the Art of the Film: Louisiana Film Industry Expo's "Create Your Own Movie" poster competition. 
Students may conceive of an original movie or create a sequel to an existing movie and present that concept as a movie poster.
The poster size should be 11″ x 17″ in a vertical format.
Posters can be created in any media but must be submitted digitally as a high resolution image via email, poster@northshorecec.org. Included in the submission email should be the student's name, city, high school, grade and contact information.  
The competition is open to high school students in Louisiana. Prizes will be $300 for first place, $200 for second and $100 for third. 
The deadline for submissions is Dec. 31. Winners will be announced by Jan. 4 and the winning posters will be printed and displayed at The Art of the Film: Louisiana Film Industry Expo on Jan. 8.
In entering this competition, students agree to permit the Northshore Cultural Economy Coalition to use all or part of their submissions for publicity and publication of the work in conjunction with the Art of the Film: Louisiana Film Industry Expo.
Questions? Email poster@northshorecec.org. 
Need a bit of inspiration? Check out this fabulous, article,"7 Elements of a Great Movie Poster Design,"  created for Web Designer Depot by Matthew Carpenter.