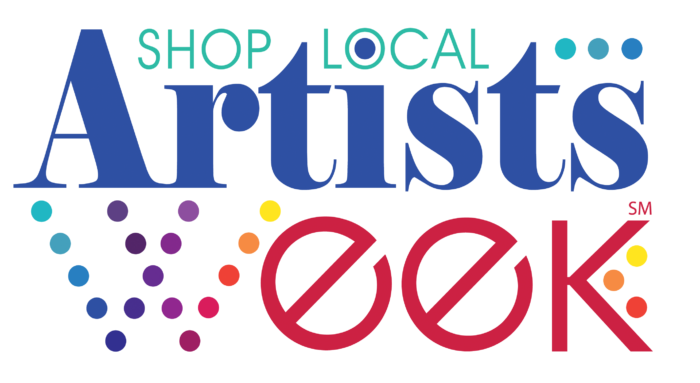 The national event 

rooted in St. Tammany Parish
Held the first full week of December every year.
In December of 2016, Northshore Cultural Economy Coalition spearheaded a local Shop Local Artists Week initiative in St. Tammany Parish, Louisiana. The event included visual artists and book signings by local authors, encouraging consideration of arts for holiday gifting.
In 2017, Northshore CEC presented this initiative to Louisiana Senator Sharon Hewitt for consideration as a statewide event during the first full week of December.  Senator Hewitt, along with Representative Greg Cromer, embraced the proposal, and what has resulted is Senate Concurrent Resolution 20, unanimously approved by both the Senate and the House.
Click here to view SCR20.
In 2017, from Dec. 3 to 9, communities throughout the state celebrated Shop Local Artists Week with festivals, art exhibits, performing arts, museum and gallery events, culinary showcases, literary art programs and more.
To view Louisiana event listings, visit the Shop Local Artists Week website and Facebook pages.
To view the National Shop Local Artists Week information via Americans for the Arts, click here. 
We encourage you to join this celebration of the arts and artists, our state's cultural treasures!