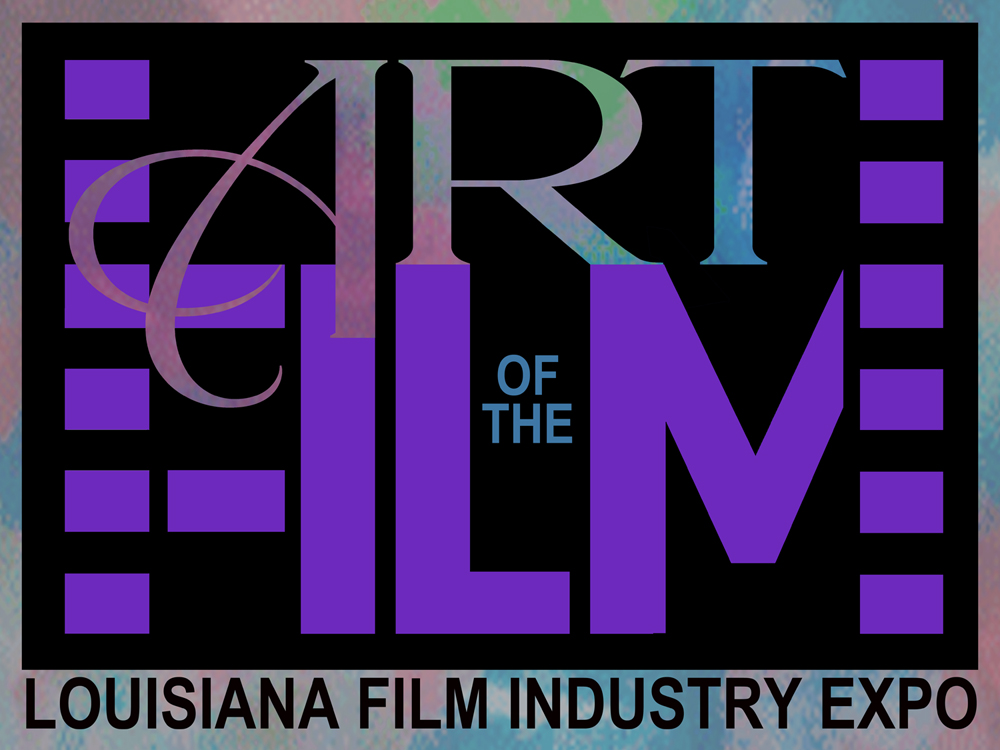 ART OF THE FILM EXPO SESSIONS
See the 2022 session videos here.
So You Want to Be a Songwriter?
and
We Write the Songs: A Songwriting Workshop
Greg Barnhill, Composer, Songwriter and Master Vocalist
Greg Barnhill is one of Nashville's first call master vocalists, and he performs around the world with numerous amazing artists and songwriters. You can also hear Greg's voice on the recordings of Tim McGraw, Toby Keith, just to name a few. Among his many hits are the crossover smash with "House of Love" for Amy Grant and Vince Gill, "Same Ol Love," "99.9% Sure I've Never Been Here Before," "She's Taken' A Shine" and "Never Been Kissed."
In this informative and entertaining session, the Emmy Award- winning musician will offer an overview on the business of songwriting and production, followed by an interactive songwriting workshop. Bring your paper and pen and get ready to be inspired as attendees work together to create an original song. It's a great opportunity for aspiring and experienced songwriters to collaborate with an award-winning songwriter and producer.
Greg will also share information about the Ozone Music Education Foundation and the Ozone Songwriter Festival, opportunities for aspiring and seasoned songwriters to collaborate and showcase their works.
Casting, Casting, 1, 2, 3
Bill Rainey, Casting Liaison, The Holding Tent
Austin Naulty, Actor/Stuntman
Susie Labry, Prolific Extra
Nicole Ferrier, Actress
Have you ever wondered what it would be like to serve as an extra in a movie? Have you contemplated auditioning for speaking roles? In this session, industry professionals will share their experiences and invaluable information as to the process of registering to serve as an extra, what to expect, and the do's and don'ts on the set. You'll learn how talent is sometimes "discovered" and how a role as an extra can develop into so much more.
Bill Rainey serves as a casting liaison and moderator for the Facebook page "The Holding Tent," a community of more than 23,000 followers who rely on the page as a source for upcoming productions and casting opportunities.
Austin Naulty brings a diverse background to the discussion: from cast and stunts to set decoration and camera operator, he continues to leave footprints in all aspects of film.
Susie Labry holds the distinct honor of being Louisiana's most prolific extra. She'll provide insight as to her experiences through the years.
Nicolle Ferrier has enjoyed serving as an extra in productions for nine years—she'll share the reasons she believes it's not just an extra, it's an adventure!
The Magic of Music in Films
Jay Weigel, Composer, Producer and Conductor
With his extensive experience in scoring and producing music for the film industry, Jay will offer a comprehensive presentation sharing his experiences and what musicians need to know if they wish to explore career options relative to the film industry and beyond. Working out of Esplanade Studios is Louisiana's largest recording studio capable of providing services to music, film & television industries.
This presentation will cover the many stages of incorporating music into film, different roles of musicians, the creative process, utilizing music as a tool to evoke emotions, enhance stories and create plot relationships within the film, the art of scoring and producing music for film, contracts and more.
The Road from the Silver Screen to the GRAMMYS
Reid Wick, Membership and Industry Relations, Recording Academy/GRAMMYs
If you ask any musician about the impact of their GRAMMY Award, they will likely say it was "life changing." While the Holy Grail of the music industry is gratifying recognition by peers, it is also quite lucrative, with winners seeing huge spikes in record sales and bookings.
Reid's presentation will focus on the role of music as a vital component of the film industry, including how and where films, videos and film music fit into the GRAMMY Awards.  The presentation will also touch upon the business of music and the Recording Academy's membership opportunities.
Musicians and aspiring musicians and their management and PR teams won't want to miss this informative session.
Music in Films: Passions, Productions and Possibilities
Reid Wick, Membership and Industry Relations, Recording Academy/GRAMMYs
Jay Weigel, Composer, Producer and Conductor
Greg Barnhill, Composer, Songwriter and Master Vocalist
What happens when acclaimed music professionals come together to share their insights and their passions? An incredible opportunity for attendees to ask questions and explore possibilities.
Powerhouse Perspectives: Industry Incentives, Film Advocacy, and NOLA as a Major National Production Hub
Chris Stelly, Louisiana Entertainment Executive Group Director
Trey Burvant, President, Louisiana Film & Entertainment Association
Carroll Morton, Director, Film New Orleans | Mayor's Office of Cultural Economy
Louisiana continues to set records year after year in motion picture production while remaining a global leader in groundbreaking film industry initiatives. As a top global destination for motion picture production, Louisiana is once again on the cutting edge in workforce education initiatives with the advancement of the entertainment development fund. This fund is already laying the groundwork for the development of virtual production, post-production, digital media, and other state-of-the-art media training programs statewide.
Christopher Stelly will provide an inside look at that fund plus the suite of entertainment tax incentive programs that are opening the door to new opportunities for the next generation of Louisiana's content creators. He will also provide insight on how the program is impacting the current state of the film industry through various workforce strategies leading to immediate employment for Louisiana residents and what we can expect next for the Louisiana entertainment industry. His tireless stewardship of Louisiana's incentive programs and his business development efforts led to tremendous growth in motion picture infrastructure statewide. State-of-the-art facilities such as Celtic Media Centre in Baton Rouge; Stageworks & Millennium Studios in Shreveport; Second Line Stages, the NIMS Center, Starlight Studios & Deep South Studios in New Orleans; Quixote Studios in LaPlace, Mardi Gras Stages and Thayer Stages in Algiers, and The Ranch in St. Bernard Parish opened under his tenure.
Trey Burvant has served on the LFEA Executive Board for the past six years, serving on several committees during this time. Most recently, he chaired the Legislative Task Force Committee and was an integral voice in legislative advocacy and grass roots efforts for the organization that helped stabilize the industry. His experience working both behind and in front of the camera over his career gives him a unique viewpoint as LFEA continues to address the issues that impact our industry and those who work in it. As Louisiana seeks to continue to diversify and create long term job growth for its residents, Burvant's focus remains on making sure the film and entertainment industry is part of that future.
Carroll Morton, Director, Film New Orleans | Mayor's Office of Cultural Economy will speak as to New Orleans' role as a major national production hub and what creates such a hub. The City of New Orleans remains Louisiana's top filming location, and Carroll is committed to continuing to expand the efforts of the film industry as an integral and vital component of the cultural economy. A key topic that she will address is the statewide challenge as the demand for local crews greatly exceeds the availability, a vital consideration when attracting film productions. One of the ways both the New Orleans Film Office and Louisiana Entertainment are addressing the issue is by working in partnership with NOVAC in support of workforce training programs. The New Orleans-based company specializes in providing digital media education, training, resources, and opportunities to Louisiana residents, including youth programs for future generations of filmmakers and crews. With many of the state's motion picture incentives directly tied to Louisiana-based jobs, this strategic partnership plays a key role in continued growth of Louisiana's film industry.
Breaking into the Business and Getting Real
Katherine Brooks, Emmy-Award winning filmmaker
If you've contemplated getting involved in the film industry but don't know where to start, this session is a great opportunity to begin that journey. If you'd like a behind-the-scenes look at what goes into producing Reality TV, prepare for an adventure. If screenwriting is your goal, you'll want to hear Katherine's story.
When she was 16, she left her Louisiana home and headed to Los Angeles. Unable to obtain work because of her age, she began documenting life on the streets with her camera, footage that she would later turn into her first documentary movie. She has since produced and directed dozens of television shows for MTV, CBS, NBC, HISTORY, NAT GEO, BRAVO, TLC and many more. And she did it all without going to film school.
From Bodyguards to Blind Sides: the Many Facets of Film
Quinton Aaron, Actor and Producer
Wayne Douglas Morgan, Actor, Producer and Bodyguard
Long before he landed the starring role in The Blind Side, working alongside Sandra Bullock, Quinton Aaron racked up some uncredited and background work, including the role of a bodyguard. Wayne Douglas Morgan has worked in just about every job description on a film set, including casting director, locations manager, assistant director and producer. He has served as a bodyguard for numerous celebrities including Lindsay Lohan and Ray Liotta. Quentin and Wayne will share insights and stories of their experiences in the industry, with audience interaction.
Your Career in Film: A Life Full of Unexpected Opportunities
Linda Thurman, Executive Director, Movie Poster Archives
Former Hollywood executive and author of Hollywood South: Glamour, Gumbo and Greed Linda Thurman will offer a presentation about the hundreds of options for working in the film industry from day work to rewarding careers. The film veteran has worked on more than 200 movies and will share entertaining tales about her behind‐the‐scenes experiences.
A Journey Through Films, from Past to Present
Ed Poole, Film Accessory Researcher
Long before there was a Hollywood, there was a filmmaking industry in Louisiana. Ed will take the audience on an adventure through filmmaking, including Louisiana's film history. From the state's inaugural film studios to Vitascope Hall, this session will include a showcase of some of the earliest motion pictures created. It's a fascinating journey from the late 1800s to the present that's sure to entertain everyone from film professionals to movie enthusiasts.