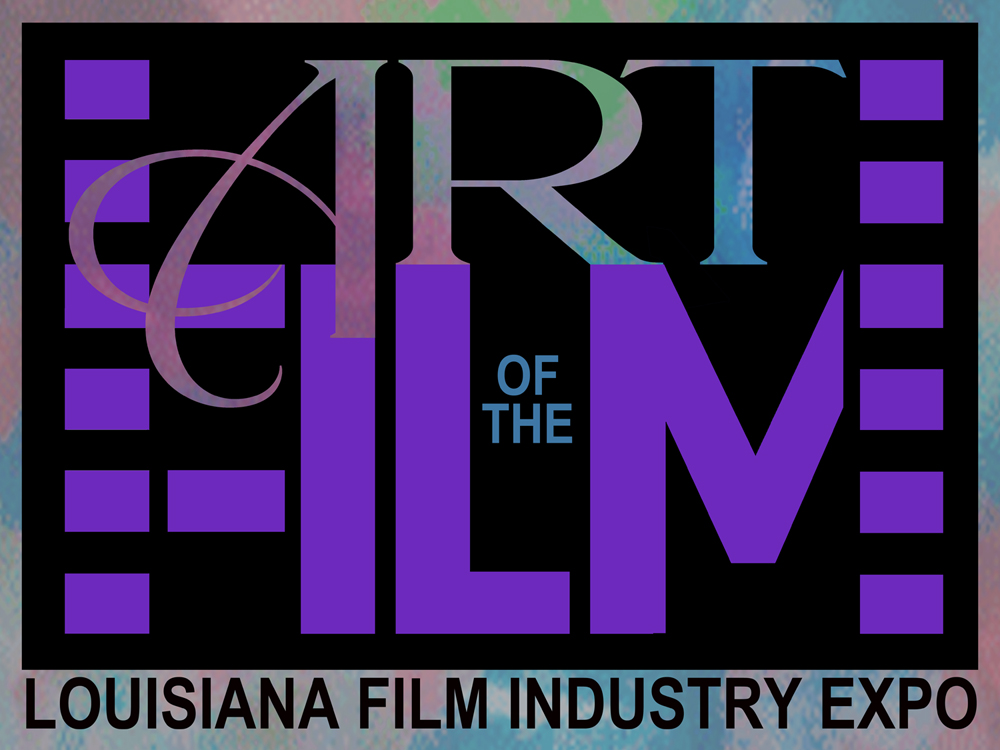 ART OF THE FILM EXPO PRESENTERS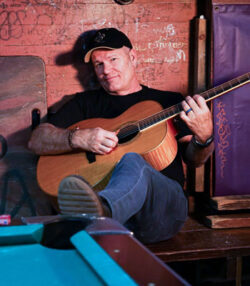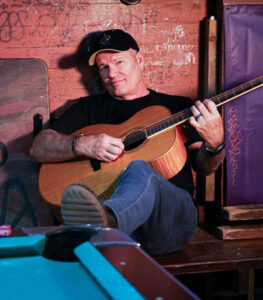 Greg Barnhill, Composer, Songwriter and Master Vocalist 
Originally from New Orleans, Greg Barnhill has been writing and performing his entire life. Artists from Etta James, Martina McBride, and Jessica Simpson to Chicago, Tim McGraw, Lee Ann Womack, Leona Lewis and many in between have embraced his songs. "Walkaway Joe," recorded by Trisha Yearwood and Don Henley, was a significant milestone in his career. The song went on to earn him a Grammy nomination as well as the respect of his peers that follows him to this day. He garnered critical acclaim with the 2014 single, Gary Allan's" It Ain't The Whiskey" which got rave reviews for its bold take on the issue of addiction.
While Greg's chart successes are impressive, he has also recorded, written, and produced a number of TV themes and jingles. In 2007, He earned an Emmy nomination for his hit "It's A New Day" for '"The Today Show." You can also hear his work on CNN, Fox and Friends, The View, Crown Royal, New Orleans Saints (NFL)Tennessee Titans e(NFL), Nashville Predators (NHL), Atlanta Braves (MLB) and other national and regional sports teams, businesses and television programs.
In April of 2009, Greg co-wrote and co-produced the new theme song for CBS The Early Morning Show "A Lot Happens Early." Later in 2009, he was nominated for his second Emmy for the NASCAR theme "Be There." In 2010, Greg was nominated for his third Emmy and won for 'Best Original Song' for the Today Show theme "Your Day Is Today." He has written and performed in yet another New Orleans Saints video/ theme song "Big Thang." In 2011 he had the song "I Know Who I Am" recorded by Leona Lewis for Tyler Perry's movie "For Colored Girls" for the movie as well as on the Atlantic soundtrack. It was also used to promote the movie "The Butler." Also in 2011, his songs were used in the HBO series "TREME", and in the CW network's "Hart of Dixie". In 2015 you can hear his production chops on ME-TV's 2017 promotional campaign, as well as CNN tonight and CNBC's shark tank nation promotion.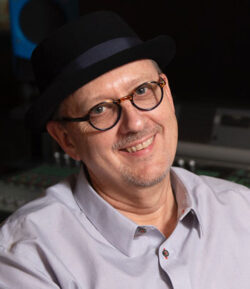 Jay Weigel, Composer, Producer and Conductor
Jay Weigel is a distinguished composer, producer, conductor, arranger, orchestrator, and contractor for film, television, recordings, and concerts. Based in New Orleans and Nashville, he has worked in the film and television industry since 1984. His recent scores and soundtrack recordings can be heard in studio projects produced by Warner Brothers, Paramount Pictures, Netflix, and Lionsgate such as Grudge Match, Get Hard, Midnight Special, A Fall From Grace, Camp Cool Kids, The Oval, The Last laugh, The Highwaymen, and NCIS New Orleans. He has worked as an orchestrator, conductor, contractor and/or score preparer for composers such as George S. Clinton, Christopher Young, David Wingo, Christopher Lennertz and Terence Blanchard. As an arranger and orchestrator, he has worked with PJ Morton, Andra Day, REM, Tank and the Bangas, Chris Thomas King, Juvenile, Keala Settle, and Judith Owen.
From 1985 to 1991 he was Lecturer of Composition and Orchestration at Xavier University in New Orleans. Weigel helped organize the Louisiana Composers Guild, and served as the co-chairman of the Louisiana Music Commission from 1998-2004. Most recently, Weigel working with other songwriters, composers and GNO, Inc. helped form the New Orleans Music Economy initiative, served on the Recording Academy's (RA) Memphis Chapter Board of Directors from 2014 – 2017 and is a charter member of the RA's Songwriters and Composer Wing. Since 2007 has taught a class in film scoring for Loyola University in New Orleans and will be teaching at Belmont University as well.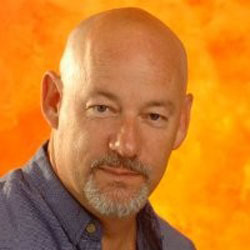 Reid Wick, Membership and Industry Relations, Recording Academy/GRAMMYs
As the Recording Academy's New Orleans-based Membership & Industry Relations representative, Reid's responsibilities include membership, advocacy, creating professional development and networking programs across a five-state region. 
He has served music communities across the South for decades. For the two years post-Hurricane Katrina, Reid administered the MusiCares' Hurricane Relief Fund. He has also served Loyola University's College of Music as marketing communications manager and instructor in Music Industry Studies, and on numerous boards and co-owned an indie record label, STR Digital Records. Reid is also a guitarist for the popular New Orleans band "The Bucktown All-Stars."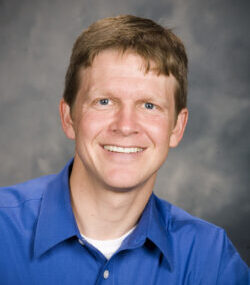 Christopher Stelly, Executive Group Director, Louisiana Entertainment & Digital Media
A lifelong Louisiana resident and native, Chris joined Louisiana Economic Development's entertainment office in 2004. Louisiana quickly became one of the top location destinations under Stelly's direction and the exponential growth lead the state to being a powerhouse in the film industry. By the time Stelly was appointed Director of Film and Television in 2007, Louisiana's motion picture tax incentive program was showing signs of growth. He was instrumental in increasing the activity in the program exponentially and each successive year of his tenure, motion picture production continued to exceed the preceding year.  In addition to administering Louisiana's progressive and innovative tax credit program, he has become an invaluable technical asset to entertainment companies seeking to produce and to establish new businesses in the state. He constantly promotes Louisiana as the best state in the nation for entertainment industry development.
He was named interim Executive Director of Louisiana Entertainment, a division of Louisiana Economic Development, in July 2011 and was appointed in February of 2012 to the position permanently. He currently leads a team of 7 business development and entertainment industry professionals promoting Louisiana as a holistic place to do business. Overseeing four unique statutory programs – motion picture, sound recording, live performance and digital interactive media & software development, Stelly is committed to educating community leaders and citizens about entertainment development opportunities.  He also is committed to working closely with industry allies and economic development partners throughout the state to attract and nurture entertainment businesses.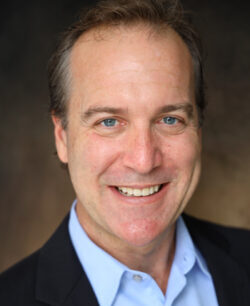 Trey Burvant, President, Louisiana Film Entertainment Association
After fifteen years working in the film and theatre industries in New York and Boston, Trey returned home to New Orleans and created, built and currently serves as the VP of Studio Operations at Second Line Stages, the first full-service film and television facility in New Orleans.  Not all business, he has kept a tether to his creative side since moving back home, appearing on stage in leading roles with Southern Rep, The Nola Project & Tulane Shakespeare Festival. You can catch him on the big screen in NCIS: New Orleans, Treme & Get Out among others.  Trey has also served as a producer on the locally shot independent films, The True Don Quixote and American Reject.
Trey serves as the President of the Louisiana Film Entertainment Association, which works to support and promote Louisiana's robust and highly successful film and television industry.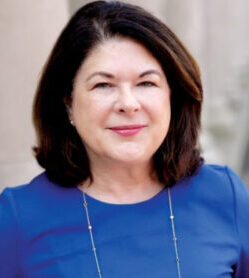 Carroll Morton. Director, Film New Orleans | Mayor's Office of Cultural Economy 
Carroll is a native New Orleanian and has always had a passion for the arts. After graduating from Tulane University in 2008 she was hired in the New Orleans Film Office as an intern, promoted to the position of Deputy Director and has been the Director of the Film Office Since 2018.  During her time in the Film Office Carroll co-produced with NOVAC the first film workforce training program in New Orleans and the office continues to support yearly trainings with NOVAC. Since 2014 Carroll, NOVAC and The Jazz and Heritage Foundation have produced Sync Up Cinema which supports independent filmmakers in the city with educational seminars and film screenings. During her tenure as Director New Orleans has been recognized by MovieMaker Magazine in 2021 and 2022 as the "Best Small City to Live and Work as A Filmmaker." The Film Office oversees all production in the city by working with producers and location managers in the pre-production phase and during filming which includes issuing film location permits, coordination of inter-governmental agencies, mitigating the community impact of filming and establishing all film policies and procedures for the city. As the film industry continues to explode across the globe Carroll will continue to work to ensure that New Orleans remains a top location for film.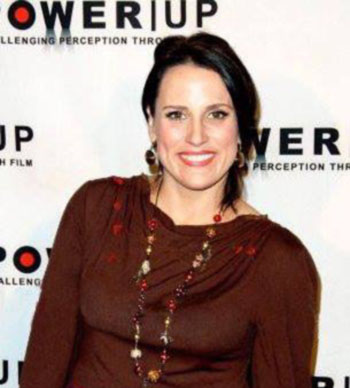 Katherine Brooks, Emmy Award-winning filmmaker 
Katherine has produced and directed dozens of television shows for MTV, CBS, NBC, HISTORY, NAT GEO, BRAVO, TLC and many more. She currently has two feature films streaming on Netflix: Loving Annabelle and her critically acclaimed documentary: Face 2 Face. She recently worked on the National Geographic show Impact with Executive Producer Gal Gaudot (Wonder Woman) and the History Channel show Book of Secrets. Her current film projects include Lost in Time, a feature film which was shot on location in Thailand and stars Jill Hennessey (Law & Order) and is scheduled for a 2022 release.
Katherine is the recipient of the Lace Award, the Power Up Award, HBO's Emerging Talent Award and Shorty Award, all for her activism and film work. She also served as a mentor and juror for the Samsung Teen Film Program. In 2011, she founded Big Easy Pictures LLC, a New Orleans-based production company specializing in diverse content. Katherine is a member of the Directors Guild of America.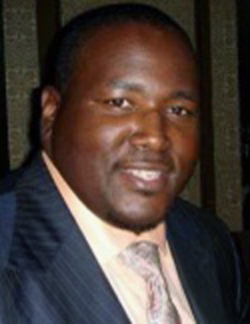 Quinton Aaron, Actor and Producer
Quinton is best known for his portrayal of Michael Oher, aka Big Mike, alongside Oscar winners Sandra Bullock and Tim McGraw, in the Academy Award winning hit movie, The Blind Side (2009), which has grossed over $300 million Worldwide making it the highest grossing sports film of all time.  
Quinton has guest-starred on many television shows. He has spent the better part of the last decade as a motivational speaker. He shares his story across the country in hopes of encouraging others to face their fears of failure, love and believe in themselves and their abilities to succeed in whatever they put their minds to, and to chase their dreams.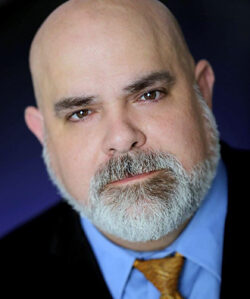 Wayne Douglas Morgan, Actor, Producer and Bodyguard
An actor/producer from New Orleans, Wayne has performed extensively in film and television over the last five years. In addition to acting in such films as The Dukes of Hazzard (2006), Déjà vu (2007) and Cirque Du Freak (2008), Wayne has also worked in just about every job description on a film set including bodyguard, casting director, locations manager, assistant director and producer.  Wayne's first film as a Producer was Hood Life, a film starring Shoney Carter, about the tough streets of New Orleans, which received rave reviews. 
In 2007, Wayne teamed up with Entertainment Attorney Murray Roth and together they formed a production company called Upperline Entertainment, which is dedicated to creating full length independent features within the state of Louisiana. Wayne has lived and worked in California, Louisiana, New York and Oregon and holds a B.S. in Law Enforcement from Western Oregon University. In a relatively short period of time, Wayne has been able to work with some of the top talent in the industry including Justin Timberlake, Mary Steenburgen, Burt Reynolds, Jeff Bridges, Kris Kristopherson, and Tommy Lee Jones.
In 2004 Wayne created the HURD (Helping yoU Reach Dreams) Casting Network, a company dedicated to helping others break into the film community. Furthermore, Wayne is actively involved in all aspects of the Louisiana film industry as the director of a non-profit organization called Louisiana Produces, which is dedicated to promoting film and television in Louisiana. In addition to producing the second line, Wayne and Upperline Entertainment are currently producing the following projects: Honey Island, The Plantation, Eschaton, Beyond Remorse and the highly anticipated Jena 6 – The Mychal Bell Story.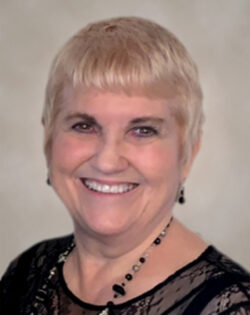 Linda Thurman, Author, speaker and former Hollywood executive
Linda Thurman was managing editor of the Hollywood Creative Directory and worked at HBO, United Artists, and for Norman Lear and Jerry Weintraub. She founded nonprofit Movie Poster Archives after retiring as president and co‐founder of Emerald Bayou Studios in Louisiana. Linda is the author of Hollywood South: Glamour, Gumbo, and Greed (Pelican Publishing). Her eclectic career includes film, television, theater, music, and publishing.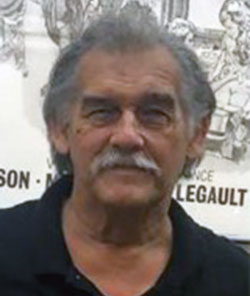 Ed Poole, Film Accessory Researcher
Ed, along with his wife, Sue, has worked with the Louisiana Department of Tourism to create the popular Louisiana Film Trail online at https://www.louisianatravel.com/film.
The Pooles have written over 20 books including Hollywood on The Bayou and Louisiana Film History: A Comprehensive Overview Beginning 1896, and subsequent publications Crescent City Cinema Movie Posters, Heroine to Hussy: Women in Louisiana Films, Louisiana Plantations: Real to Reel, and America's First Movie Theater: Louisiana's Vitascope Hall. The Poole's website HollywoodOnTheBayou.com has over 50 vintage Louisiana trailers and lists of Louisiana films by time period as well as by parish. It serves as a sister site for their more comprehensive research websites LearnAboutMoviePosters.com, MoviePosterDataBase.com and MovieStillID.com.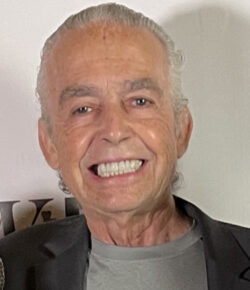 Bill Rainey, Casting Liaison/Administrator, The Holding Tent
 Bill is a native of New Orleans and a 12-year film industry veteran. He retired after 22 two years at Cox Communications and pursued volunteering in the Louisiana Film Industry. Volunteering soon turned into working as an "extra", where he built relationships with casting directors, extras, and other "in the know people." Bill amassed 231 film and television credits as a background performer, and other film industry related experiences. He co-formed a Facebook group called "The Holding Tent" which helps talent find roles that suit their abilities. Beyond The Holding Tent, Bill is the Producer of the "48 Hour Film Project" in New Orleans, and an Administrator of the Hollywood South Background Actors Guild.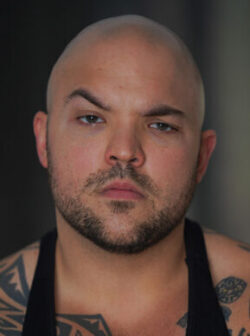 Austin Naulty, Actor and Stuntman
Austin Naulty was born and raised in Slidell across the lake from New Orleans. Starting in Theater at a young age he fell in love with performing while taking drama and doing school plays. While training MMA during his teenage years and still performing his love for many different Arts grew. After recovering from liver failure he made the leap into the film industry. As one of the first players in the Louisiana Film scene, he has continued to support and push for the Hollywood South movement. He has co-starred in The Purge, and NCIS New Orleans and is starring alongside Taron Egerton in Apple TVs upcoming series In With The Devil.  From cast and stunts to set decoration and camera operator, he continues to leave footprints in all aspects of film.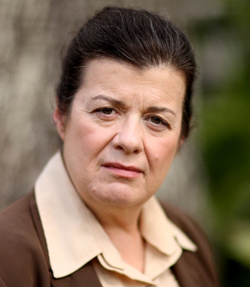 Susie Labry, Extra
New Orleans native Susie Labry graduated from LSU in 1979, where she majored in Political Science. She lived in Baton Rouge from 1973 through 2004, and now resides at her family estate in Ponchatoula.
She served as a legislative page, paving the way to her work in various political campaigns. Since 2002, she has been actively involved in Citizen Advocacy, including championing the cause of the creation, expansion, refinement and preservation of Louisiana's film tax incentives.
Susie has worked as extra in more than 300 movies, and has enjoyed speaking roles in about 20 productions. These have included various shorts, independents, class films, and two television shows.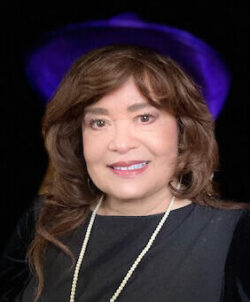 Nicole Ferrier, Actress
Nicole Ferrier considers herself a New Orleanian, but, she is from Texarkana, Arkansas. Nicole served 15 years as an Executive Director with Jefferson Parish, where she worked with elected and other appointed officials, as well as the constituents of Jefferson and Orleans Parishes.
For eight years, Nicole served on the La. Restaurant Association's state and local Boards. She also served on other professional boards including the Press Club of New Orleans for nine years. Now, she is involved in charitable organizations, including the LL Guild of the Jefferson Performing Arts, the Angel's Place Board, BRAVO, Men and Women of Fashion, the Advisory Board of Louisiana Center for Women in Government and Business, Festigals, Calvary Choir, Sideline Pass and is a charter member of the Club of New Orleans. She has received several community leadership awards throughout her professional career. She currently works out of her home as a part-time Event Planner.
Nicole has enjoyed serving as an extra for more than eight years. Among the productions in which she has recently served are Kingswood, Iron Mike and Interview with the Vampire.