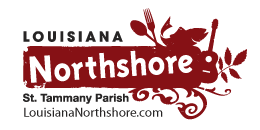 Hotel Reservations
For special Art of the Film Expo rates courtesy of St. Tammany Tourist and Convention Commission,
please contact these hotels directly for reservations. 
Available dates: January 19-21, 2023

Rates are based on availability. Must book by January 6 and request "Art of the Film" rate.
LaQuinta Northshore
126 Holiday Blvd.
985.649.2170
Rate: $99 + tax King Room/ $109 + tax QNQN Room
Quality Inn Slidell
34579 Grantham Rd.
985.326.0890
Rate: $89.07 + tax King & QNQN Room
Pearl River Microtel
3537 Hwy. 1090
985.250.0607
Rate: $62 + tax QNQN Room
Red Roof Inn
1662 Gause Blvd., Slidell
985.641.8800
Rate: $64 + tax King/Double Room
Comfort Inn and Suites
126 Taos St., Slidell
985.326-8888
Rate: $112  King/$122 QNQN + tax, non-smoking
Sleep Inn Slidell
142 Oak Court
985.641.2143
Rate: $99 + tax King/Double Room
SpringHill Suites Slidell
2214 Ruth Garrett Way
985.214.8800
Rate: $119 + tax King Room/ $129 + tax QNQN Room
Wingate by Wyndham
1752 Gause Blvd. E
985.288.1138
Rate: $78 + tax QNQN Room
Holiday Inn and Suites
372 Voters Road
(985) 639-0890
Rate: $99 + tax
Comfort Suites Mandeville – Covington
68073 Highway 59, Mandeville
985.231.5859
Rate: $135 + tax King/Queen Suite Room